Learning about the culture and customs of other people is one of the great experiences of travel. To immerse yourself in a new culture and begin learning about the history and ways of life is an opportunity we are so fortunate to be able to have- to be able to start understanding what it would be like to live in another place and be in another person's shoes so different from your own.
In a vast world of 195 countries there are countless places to visit and experience the planet's diversity.
Here are five examples to give you a bit of inspiration if you're wanting to go somewhere for an amazing and unique cultural experience.
Marrakesh, Morocco
Marrakesh, a former imperial city is a place that doesn't stop moving. It's a place that's truly alive and never anything other than completely vibrant. Located in Morocco, it offers you a glimpse into this unique North African culture.
The overwhelming Berber population of Marrakesh makes for a city whose culture is strongly influenced by that of Arab and Islamic cultures.
A major economic centre, it is home to mosques, palaces and gardens. The medina is a densely packed, walled medieval city dating back to the Berber Empire.
You can learn all about the contemporary culture of Marrakesh by visiting the thriving souks (marketplaces) which are down maze-like alleys. They are rich with delights including traditional textiles, pottery and jewellery.
If you want to learn a bit more about the history of the city there are old palaces such as El Badi, and the symbol of the city which is visible for miles, is the historic 12th Century Koutoubia Mosque.
Koutoubia Mosque
Jamaa Lafna- one of the oldest food courts in the world
Istanbul, Turkey
Istanbul, a major city in Turkey that straddles Europe and Asia is now one of the most cosmopolitan cities in the world. Its Old City reflects cultural influences of the many empires that once ruled here. While the majority of the population are Muslims, it also has a large Jewish, Greek and Armenian population.
It's a city where one can truly experience Middle Eastern and Western cultures all in one.
From fashionable boutiques to the merchants of the covered Bazaar, this busy city is home to many people from very diverse backgrounds, with commonality of it's rich history.
Turkey's geography makes it a wonderful blend of people and places. Thousands of years of history is combined with a vibrant, modern and exciting city unlike any other in the world.
To fully capture the essence of Istanbul would take a lifetime, as there are so many corners, nooks and crannies that demand to be experienced.
But you can start by visiting the Grand Bazaar, the many beautiful mosques including the famous Blue Mosque, and spending time in the countless small restaurants and bohemian cafes throughout the city. There are also annual events that draw in huge crowds like the
International Istanbul Film Festival
as well as the impressive
Music Festival.
Istanbul is a city that is not to be missed, especially for their wonderful culture.
Blue Mosque
Grand Bazaar




Madrid, Spain
Madrid, Spain's central capital is a city full of rich history, music tradition and a remarkable art scene.
Madrid's diversity and special flair make for its unique character, which is very different from what you might expect from a European capital.
The voices of many poets and thinkers are still echoed from the cobblestone lanes in the vast squares. Madrid is abundant in attractions, from medieval palaces to elegant boulevards and expansive manicured parks.
It is especially renowned for it's rich repositories of European art, with
El Prado
being one of the world's principal art museums. The museum contains over 4000 great works including Spanish masterpieces by Velasquez and Goya.
Madrid also has a leisurely commercial lifestyle and
shopping,
eating, drinking, dancing and social fun is a big part of the everyday culture and way of life.
Madrid's city hall
Nightlife in Madrid
Char Dham, India
Char Dham, meaning literally 'four abodes/seats' are the names of four pilgrimage sites in India that are widely revered by Hindus. Also known as
4 Dham
, it comprises of Badrinath, Dwarka, Puri and Rameswaram.
One of the most popular pilgrimage routes, it is considered highly sacred to visit Char Dham in one's lifetime. Every year more than 250,000 pilgrims visit one of the four holy sites from various parts of India.
It is also growing popular among foreign tourists, who are so fortunate to see the heavenly natural beauty and Himalayas with a chance to know more about the culture of India.
Char Dhams can be covered in one stretch in about 11-12 days, or nowadays you can get a helicopter which will take two days.
Due to the picturesque surroundings, high altitude mountain region, dense forests, large valleys and captivating environment, it gives an opportunity to visitors to unwind themselves by breathing fresh air and taking in the surroundings of the majestic locations.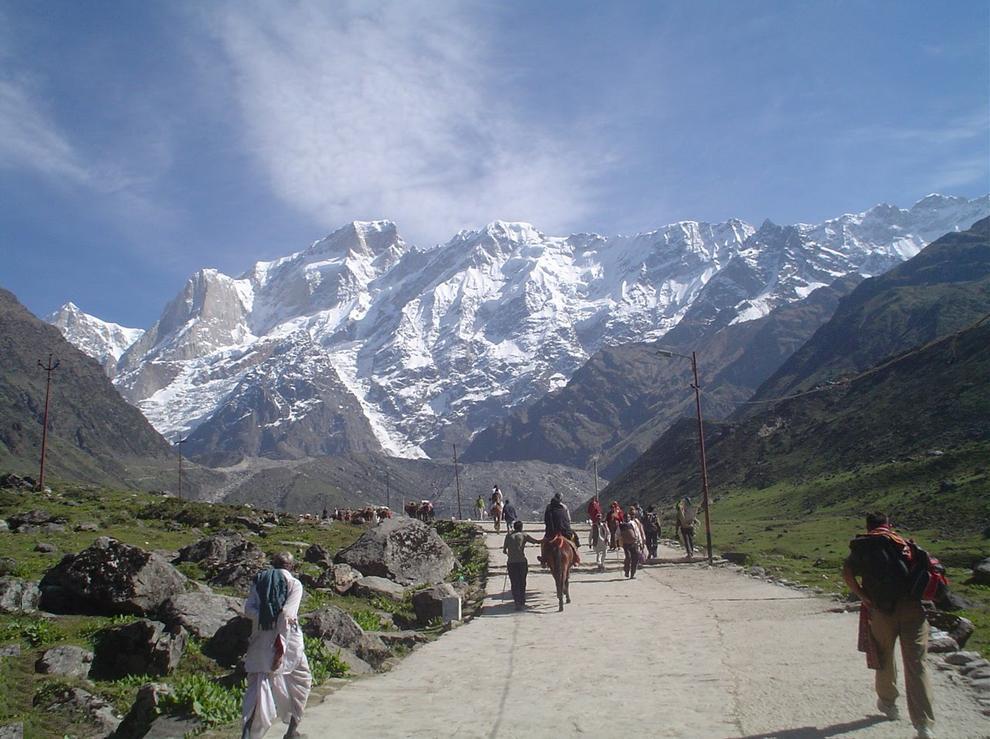 Bali, Indonesia
Bali is an Indonesian island known for its forested volcanic mountains, iconic rice paddies, beautiful beaches and coral reefs.
The Balinese culture is a mix of Balinese-Hindu-Buddhist religion and Balinese customs.
It is a unique culture that is well-known for its rich and vibrant arts.
Temples are found everywhere you look and the people are very kind, peaceful and welcoming. I have been to Bali twice and absolutely love it there.
The various forms of dance and music make Bali's arts and culture scene one of the most diverse in the world. The music, dance, drama and costumes become a feast for the senses during temple festivities.
Visiting their large and ancient temples are a wonderful experience, from their 11th Century cliff-side temple Uluwatu, to the beautiful holy water temple Tirta Gangga.
If you would like to read my travel diary from my latest visit to Bali here is the link:
Travel Diary | Bali
.
Tirta Gangga water temple
I hope this has given you a bit of inspiration if you're looking at travelling somewhere new to get a unique cultural experience. There are countless places all around the world, so if you are interested- then go for it!
There is nothing more enriching than learning about other people's way of life and being able to experience it with your own eyes.
Leave a comment if you've been to one of these places or if you have suggestions of your own- I'd love to read them!
Thanks so much for reading.
*This post is a collaboration and contains pictures that are not my own.