We are so fortunate to be able to travel. Travelling the world changes who we are, gives us insight, appreciation, teaches us and helps us grow.
There are many different types of travel that not everyone is aware about.

While it is wond

erful
to visit a new country or city that we haven't been to before, sometimes it can be great to explore alternative kinds of experiences.
Many people can sometimes get in a 'travel rut' and feel uninspired of where to visit next, and keep returning back to the same places or travel somewhere and

not even explore the area properly.
Occasionally it can be great to book something completely adventurous or different that what you're used to. You can book a holiday where you learn cooking, yoga, languages, history, you can volunteer or do an adventure hiking or cycling trip.
There are many different kinds, and here are a few ideas if you're looking for something a little different for your next holiday.
If you are wanting a nice relaxing holiday- this may not be the choice for you! But it is a trip that would be very rewarding and you'll be able to make a real difference.
There are many different kinds of volunteering around the world you could do.
You can volunteer to help children and those in need in places like Vietnam and Cambodia.
You could help to build schools and other buildings in Africa.
You could volunteer abroad with animals

to care for them and learn all about them. This could be in rainforest areas or coastal areas like the Amazon.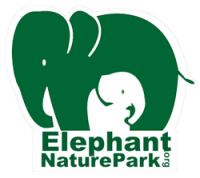 One volunteering trip I myself am wanting to do in the very near future (hopefully next year)- is at the Elephant Nature Park in Chiang Mai in Northern Thailand.
I visited the park just for the day in 2013 and it was such a wonderful experience. We got to learn about them, feed and bathe them.
It's a sanctuary for elephants rescued from the harsh and cruel life they are reduced to that not many people know about.
Elephant tourism is horrible and should be banned, but so many don't realise the ugly truth about it- that the elephants tourist ride for fun are brought up from calves being beaten nearly to death so that they fear humans and obey them.
I won't go into more detail but I will be writing a whole blog post on "Why I refuse to ride an elephant" in the next month.
Volunteering with animals and people alike would be a trip like no other, creating memories that will last a lifetime and something you can look back on and be really proud of.

If you are interested in cooking or would like to learn how to cook specific cuisines, there are a variety of wonderful cooking holidays you can go on.
You can do these in many countries all over the world, but as an example imagine staying in a luxury villa in Tuscany, learning to cook just as the locals do.
You will be with like-minded people, learning a fantastic skill that you can take home and use in everyday life.
As well as being in a fantastic location and learning how to cook, you will get to eat plenty of the delicious food as well as sampling the local wines. It's the perfect alternative holiday for budding foodies! I myself would love to go for a cooking holiday, especially in Italy, Spain, and Thailand.
Hike the fabulous Inca Trail and see Machu Picchu, trek the mountains of Nepal- there are so many stunning adventure climbs and trails you can do which would be an amazing and rewarding experience.
I would absolutely love to do this one day and it is on my bucket list!
You can even do a Spanish class and

walking holiday

in Spain- enjoy the stunning hikes of Picos de Europa all while you learn the local language.
All you need is a sturdy pair of walking boots and a sense of adventure!
You don't have to be a keen yogi to go to a retreat. Just having some interest and a little bit of experience will help. You will be able to take your yoga to the next level, as it you will be doing it daily.
It will allow you to completely relax, unwind and meditate. It is the perfect choice if you are after a bit of a detox and if you want to get away by yourself- it's a great opportunity to solo travel. You won't know anyone else but can still meet plenty of like-minded people in the yoga groups.
There are even some retreats that take place on cruise ships- such as the
yoga cruises
in Croatia which would be pretty spectacular!
Y
ou would still get that travel buzz from visiting several beautiful areas whilst getting plenty of that much-needed relaxation and exercise.
In countries like Greece there are holidays where you can explore the deep history of the country. You could arrange a tour to explore some little-known areas, and see what you can dig up and find.
Many people find getting hands-on and digging really exciting.
If you have an interest in archaeology or even just history, then it would be a pretty fantastic choice for a trip. Imagine all of the things that you could potentially discover, and you will learn a lot as well.
The United Kingdom is a popular place to go digging as well, so if you are interested in Prehistory, the Iron-Age, Romans or Saxons- find somewhere that suits you, get out in the fresh air and enjoy getting your hands dirty digging up the past!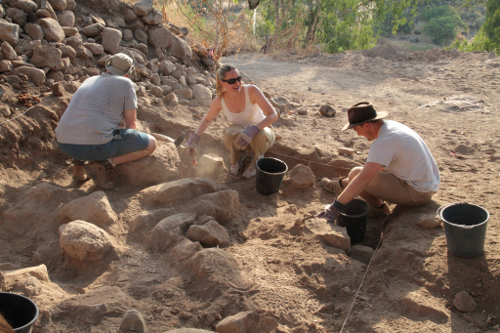 If you like to be quite active when you are away, a cycling holiday could be something new to try. It's a great way to see the country in it's purest form.
Costa Rica as an example has some great coast to coast cycling holidays, and I know many people that have really enjoyed cycling the length of New Zealand from top to bottom!
It's a good choice for fitness fanatics and allows you to see some truly amazing sights.
Try to go in Summer or warmer months/dry season so you can enjoy the best weather of your destination.
Here is a link to 10 of the best cycling holiday destinations for more information.
Those are just a few examples of the many different kinds of alternative travel holiday experiences out there. Hopefully you are inspired to do something a little different for your next trip!
Thanks so much for reading, leave me a comment if you have done an alternative kind of travel mentioned here or even if it is not!
*This post is a collaboration and contains images that are not my own.